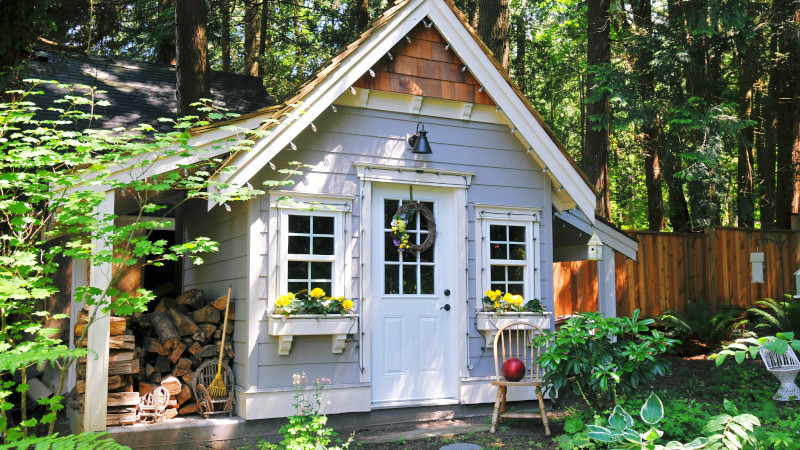 When you think about outdoor living spaces, you probably think about patios, porches, outdoor kitchens, gazebos, and so forth. One that you might not have thought about is custom cabins. The possibilities are endless for what you can do with one on your property. Whether you want to call it a man cave, she shed, guest cottage, pool house, or something else, what you do with it once it is delivered is up to you.
The fun thing about cabins is you can enjoy personalizing them to fit your own sense of style. Building your cabin can be like a micro-project where you experiment on things you might like to do inside your home eventually. Since you are doing things on a small scale, it won't break the bank to redo the flooring, repaint the walls, or otherwise change your cabin if you don't like how it turns out the first time.
Pre-built cabins give you the ability to choose the size you want. There are often plenty of options that you can choose from. You might also be able to custom-design one if you aren't finding one that fits your needs perfectly. There are some limitations due to being transported on the highway, but your builder will be happy to go over the dimensions they can do. As is the case with most home improvements, you will usually need a permit issued if you go over a certain size.
If you are interested in cabins and would like one built for your outdoor living area, reach out to us at Pine View Buildings. We offer carports, sheds, and cabins with a rent-to-own program that makes it easy to get started.