We offer custom carport buildings for your needs.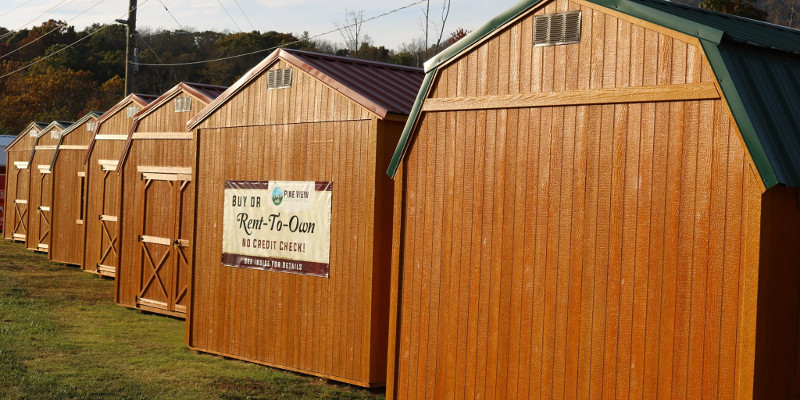 At Pine View Buildings, all of our carport buildings are built with high-quality materials for utility and endurance, so your investment lasts for years to come. If you need additional carport buildings to protect all of your vehicles from the elements on your property or just need additional storage for your second family car, at Pine View Buildings, we can help!
We understand that the car is often the second biggest investment for most people after their home. That's why we offer custom carport buildings to protect your cars and give you peace of mind knowing your driveway is shielded from the elements, while also giving you a direct pathway to your vehicle without getting wet in the rain. We offer affordable options for every budget, including a rent-to-own program to make it easier than ever for you to get the carport you need today.
Our carport buildings come in different shapes, sizes, and finishes, so depending on the size of your car, or if you want extra storage space, we can customize the right solution for your needs in Asheville.  Come visit us at our lot — we've got over 3 acres of utility buildings on display with plenty of carport buildings for you to see in person, so you can pick the right one for your needs.
We work hard to ensure you are satisfied with your carport buildings, which is why we're with you at every stage of the process, from selecting the right carport for your home to offering complimentary delivery and set-up, so you don't have to worry about a thing! Give us a call today to find out just how easy the process can be!
---
At Pine View Buildings, we build carport buildings for residents of Asheville, Swannanoa, Black Mountain, Morganton, and Leicester, North Carolina.