Clear out those tools taking up space in your garage with our tool sheds for sale!
It seems that as soon as you become a homeowner, you start to amass a good collection of tools. Whether you like to work on projects around your home, are a budding carpenter or craftsman, or just want a place to put all your tools so you have a place to park your car, Pine View Buildings has the tool sheds for sale that can solve all your tool storage issues.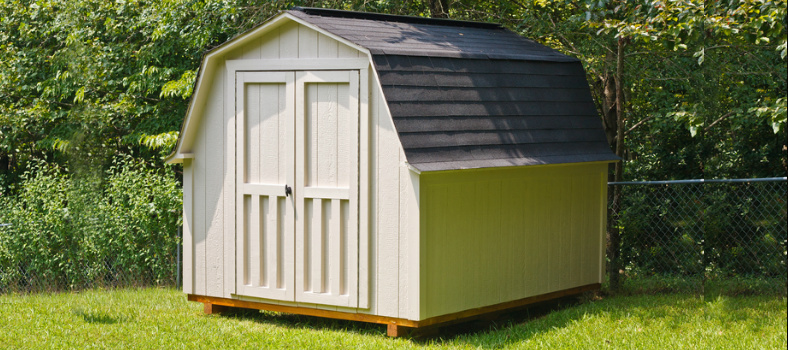 When you come to Pine View Buildings to check out our tool sheds for sale, you will quickly notice that we have options available to fit in with every style of home in the Asheville, North Carolina area. You will be able to choose from styles, colors, finishes, and types of tool sheds for sale that will work best not only for your aesthetic purposes, but for your storage needs as well. If you have something particularly unique that we don't happen to have, we can do custom work as well.
One of the hesitancies that people have when considering tool sheds for sale is that they will need to figure out the assembly once they find a way to get their tool shed home. At Pine View Buildings, we take these common issues away. With delivery and setup included at no additional charge, the hardest thing about tool sheds for sale at Pine View Buildings is choosing from all your options!
With tool sheds for sale at a variety of price points, styles, options and sizes, you will be able to find a place for all the tools you have. Come and see us today at Pine View Buildings, and let's find some options that will work for your needs.
---
At Pine View Buildings, we offer tool sheds for sale to residents of Asheville, Swannanoa, Black Mountain, Morganton, and Leicester, North Carolina.