Metal garages are better than traditional wood garages.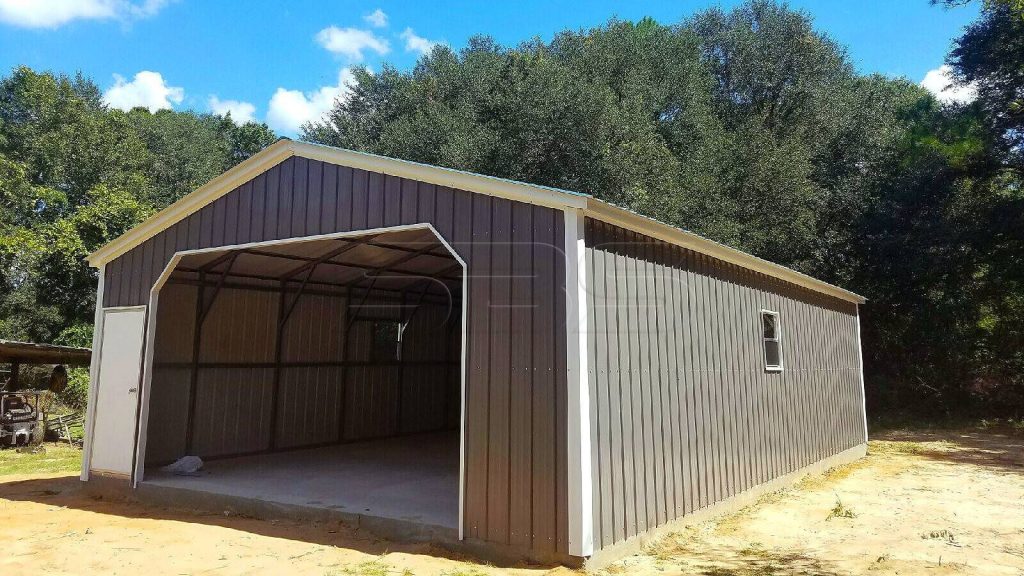 Not many people realize that you can choose between metal garages and traditional wood garages for your property — or why that choice matters.
At Pine View Buildings, we like to offer homeowners in Morganton, North Carolina many options to choose from that will fit their needs best. But when it comes to garages, we'll always recommend metal garages over wooden ones, and here's why:
When it comes to price point, metal garages offer significant savings when compared to traditional wood garages. Metal garages are priced significantly less and they require less maintenance over time compared to wooden structures.
In addition to being more affordable in general, metal garages also offer more versatility in design and style, and you can customize your garage to fit your specific desires. Because they're so easily to assemble, you can also easily build onto a metal garage over time to expand it — and if you move, you can easily relocate it to your new property!
Metal garages are also incredibly weather-resistant and will hold up when exposed to the elements significantly more than wooden garages, which can warp or even rot over time, in addition to the continual risk for pest infestation, like termites. Metal garages are also easier to clean; they're designed with endurance in mind, so they look great for years with long-lasting finishes.
Call us today at Pine View Buildings to learn about our versatile solutions for your garage needs. We provide quality assurance with all of our utility buildings and will work with you to find the right garage for your needs — or help you customize the perfect solution!
---
At Pine View Buildings, we build metal garages for residents of Asheville, Swannanoa, Black Mountain, Morganton, and Leicester, North Carolina.